How I Survived the BLIZZARD/POWER OUTAGE of Austin 2021. Did you? Survive that is. When I awoke to a nice snowfall Sunday morning I had no idea what we we're in for. That snow didn't stop falling ALL DAY. It was dumping ALL DAY. I can't remember a day in the past 3 decades where the weather stayed like that ALL DAY. Add a power outage into the mix and it made for an unexpected Sunday Funday. Our power was our for over 12 hours. What about yours? What did you do to stay warm and pass the time? Here's what went down in yer Brother B-DOE's world.
First we all rushed out to witness a strange substance falling from the sky. I thought for sure that it would be over just as soon as it started… boy was I wrong.
Not long after our power went out and stayed off for almost 12 hours. What do you do with no central heat? You make a fire. I set a personal record for longest fire burned in my life as an Austinite.
in case you need to roast your nuts today pic.twitter.com/yOb8t0aOzG

— B-DOE🎙 (@BDOEROCKS) January 11, 2021
We had no power, which meant our oven and stove didn't work. What did I do? I GRILLED EVERYTHING!
power's still out so i had to grill up some water for my hot toddy. that was a first. pic.twitter.com/Xd8KHuFIZz

— B-DOE🎙 (@BDOEROCKS) January 11, 2021
I mean everything. Even homemade chicken tostadas, which if I may, were the best damn tostadas ever!
fu*ked around and made some grilled tostadas pic.twitter.com/q20W84A0pJ

— B-DOE🎙 (@BDOEROCKS) January 11, 2021
I even made dinner that night with mac n chz and brussels sprouts!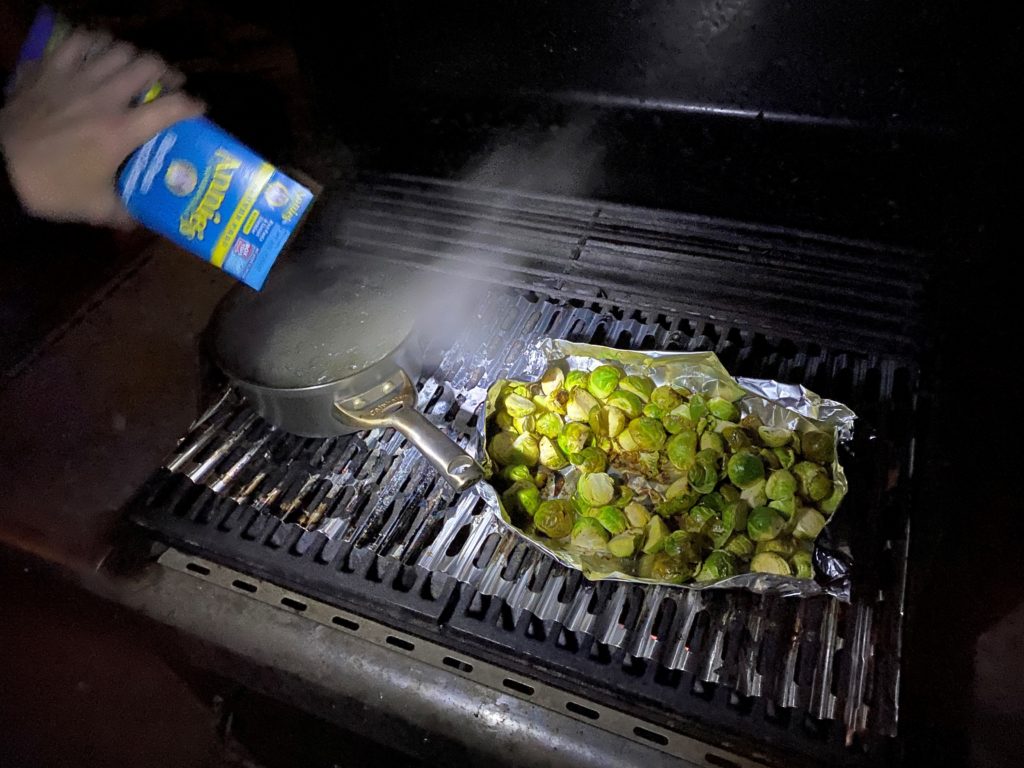 And of course we made a snowperson! Did you? Did you dress it up in a wacky costume? How long did it last?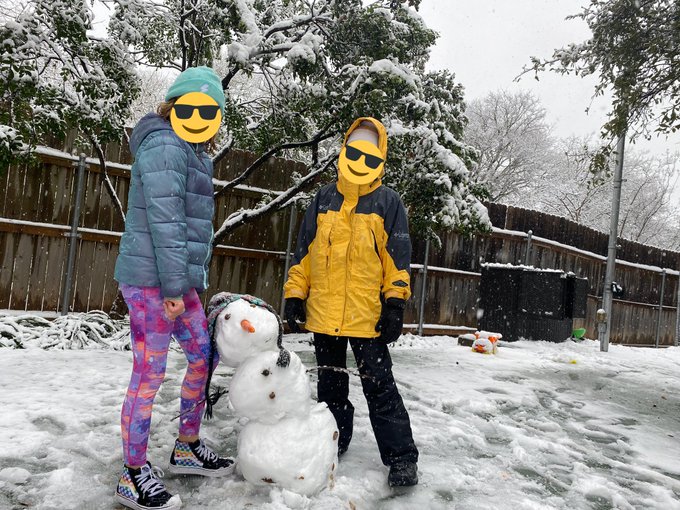 We played board games, watched the fire, and Daddy only burnt his hands TWICE on the Hot Toddy boililng water pot. Not bad. Not bad at all. Quite the successful day and one I won't soon forget. How did you survive the BLIZZARD/POWER OUTAGE of Austin 2021? Hit me up on my socials…
@BDOEROCKS – IG@BDOEROCKS – FBook/BDOEROCKS
Did you "decorate" a tree on the side of the road this year? Have you taken your lazy ass back there to clean up? Well… HAVE YOU?!? If not, you are the absolute WORST.