Weekdays | 10AM – 3PM
Drew Bennett is a seasoned radio personality with over 34 years of experience in the industry. Known for his love of classic rock, Drew has made a name for himself as a trusted voice in the Austin radio scene in 1994. Having previously worked at Waterloo Media's 101X from 2000 to 2003, Drew has now returned to KLBJ, to share his passion for music once again.
With a deep appreciation for legendary bands like The Who, KISS, Cheap Trick, and Alice Cooper, Drew's knowledge of classic rock is extensive. He brings a sarcastic enthusiasm to the airwaves, engaging his listeners with an authentic connection to the music.
Beyond his career in radio, Drew is a proud native of Austin, Texas, and a dedicated family man with three children. His roots in the city and understanding of its vibrant music scene keep Drew at shows and connecting with Austin's blues and rock fans.
Join Drew Bennett on KLBJ from 10-3pm weekdays and expect a straight-up, unapologetic dose of legendary bands and iconic hits, as Drew keeps you tuned in at work.
Listen Live to 93.7 KLBJ FM Austin
Or check out the Podcast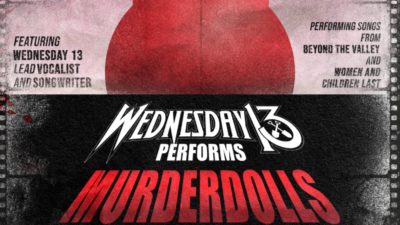 WEDNESDAY 13 Performing MURDERDOLLS GEMINI SYNDROME INFECTED RAIN SUNDAY, NOVEMBER 5, 2023 COME AND TAKE IT LIVE DOORS AT 6:00 PM $28