B-DOE's Favorite Memories of SXSW
I've forgotten more memories of SXSW than most people have actually experienced. Since the inception of the festival I made the trek downtown for the entire week and left too many brain cells on the streets of Austin. Here's just a few that I actually remember and have video proof that actually happened. Make your own memories and be sure to rock with KLBJ FM at Cooper's BBQ this week!
Man on the Street
We enlisted the camera work of Dave Prewitt (rAw TiMe and DaveTV.org) to follow behind some friends to capture all the action on the streets. Check out comedian John Tole and Tony Clifton getting the 411 on the scene from random festival goers.
John Wozniak Busking
We had the opportunity to chat with Marcy Playground frontman John Wozniak one year. I threw out the idea of filming his hit 'Sex and Candy' on a street corner and he was down to do it! Check out this very Austintatious rendition of John on a street corner and Rowdy Rockers signing along. You never know what you might see during SXSW!
Little Steven
Can't believe this was 13 years ago! My good bud Nigel and I were broadcasting from Ace's Lounge and we scored some time with actor/musician/LEGEN Little Steven. He was so humble and wanted to hang as long as he could. What a cool dude!?!
Vinnie Paul
This might be my MOST epic memory. I had the chance to chat up Vinnie Paul. His publicist told me this was the first on camera interview he had done since the death of Dimebag Darrell. Pretty sure we both cried a lil. May Vinnie and Dime both Rest In Power!
Eric Tessmer
We've had some AMAZING bands play during our parties over the years. Eric Tessmer will always be at the top of my list. If you've never seen his band, do yourself a favor and get yer face melted sooner than later. Check him out at EricTessmer.com!
FOLLOW @BDOEROCKS | IG@BDOEROCKS | Fbook/BDOEROCKS –
KLBJ FM 2023 at Cooper's BBQ
Hang with your fellow Rowdy Rockers for FREE at Cooper's BBQ! Wednesday through Friday from noon-6pm you can check out some bands from across the country with NO badge, NO wristband, and NO cover charge! 21+up can enjoy 5$ Bud and Bud Light pints, and Cooper's has some of the best BBQ around!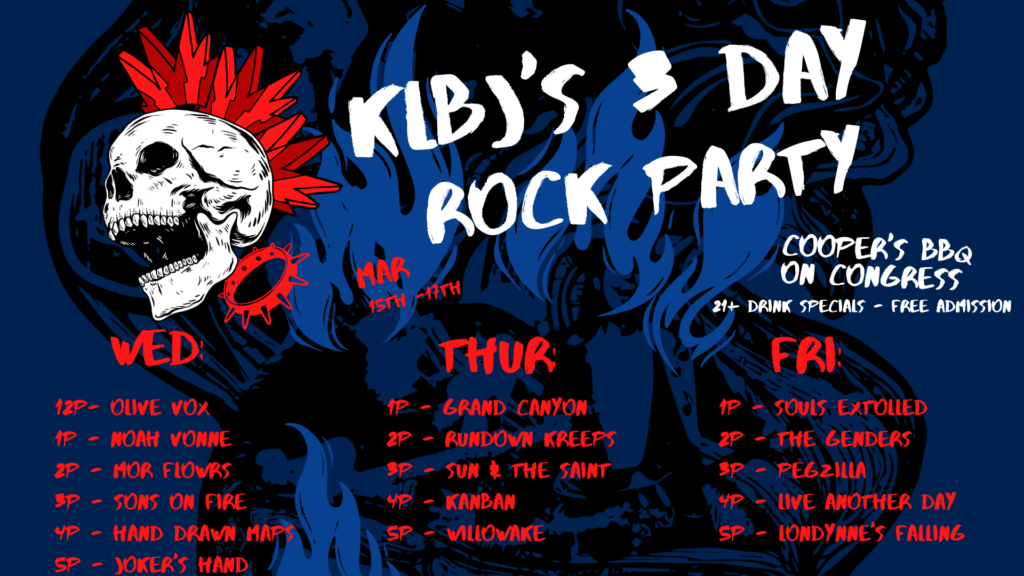 Photo Gallery
Are you in any of these pics from over the years of partying?
SXSW 2019
Natalie Sideserf is the QUEEN of Hyperrealistic Cakes!
Have you ever seen a video of an object that looks real pop up on your social network timeline, then it gets cut in half with a knife? All along it was just cake that looked exactly like something else? If it looked to real to be true, it was probably Natalie Sideserf from Sideserf Cakes. She's local, she's changed the game when it comes to art and cakes, and she shared her story on-air with me. Natalie and her husband (Baker Dave) stopped by the Radio Ranch and kicked it in the studio. Check out the video and learn more, right here!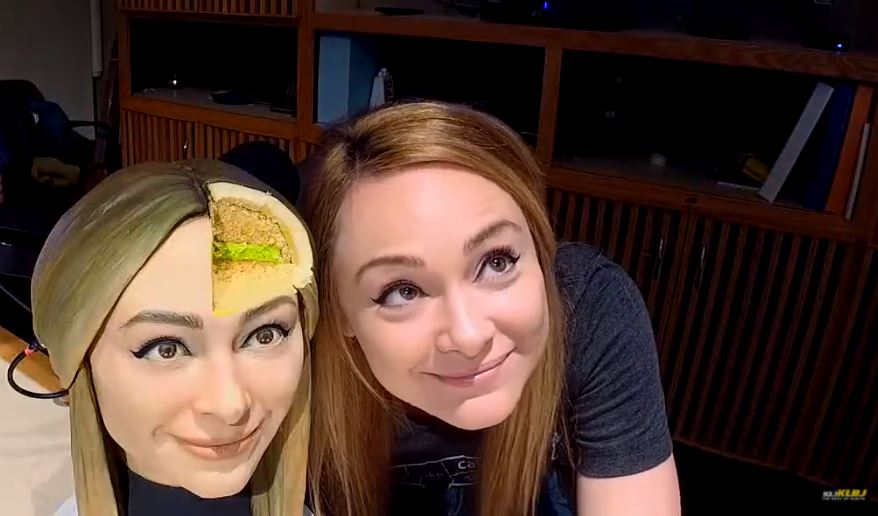 Listen Live to 93.7 KLBJ FM Austin