7 easy meals to make at home. This is my gift to you. Have you been busting out your coronavirus quarantine culinary chops? I've been tryin to keep it spicy over here. Planning out meals for a week gives me something to look forward to. It also helps with knowing exactly what to get at the grocery store. Plus, it's a great way to get the family involved. Here's 7 easy meals to make at home during a pandemic, or any time in your life. All these meals feed about 4 folks and you might get some tasty leftovers too!
STEAK
-preheat oven to 425 (for potatoes)
-cook your steak how you like it. it should be grilled. i sprinkled some salt and pepper on that mofo and cooked it perfectly. don't know how to grill a steak? i'm sorry no one ever loved you enough to teach you. if done properly, it should take 4-5 minutes/side on a hot/medium grill.
-wash and cut potatoes into wedges. (i used 9 yellow). mix and toss potatoes with 10 garlic cloves (unskinned) in a large bowl. add salt and cracked pepper to taste. throw in 1 Tbsp of yer favorite fresh herb, and 3 Tbsp olive oil. lay everything on baking pan and bake for 20-25 minutes. i flipped mine half way through. serve when they're done.
-place asparagus (after you cut off their nasty bottom stalks) in boiling water for 3-4 minutes. drain. briefly sauté on medium with a lemon butter mix.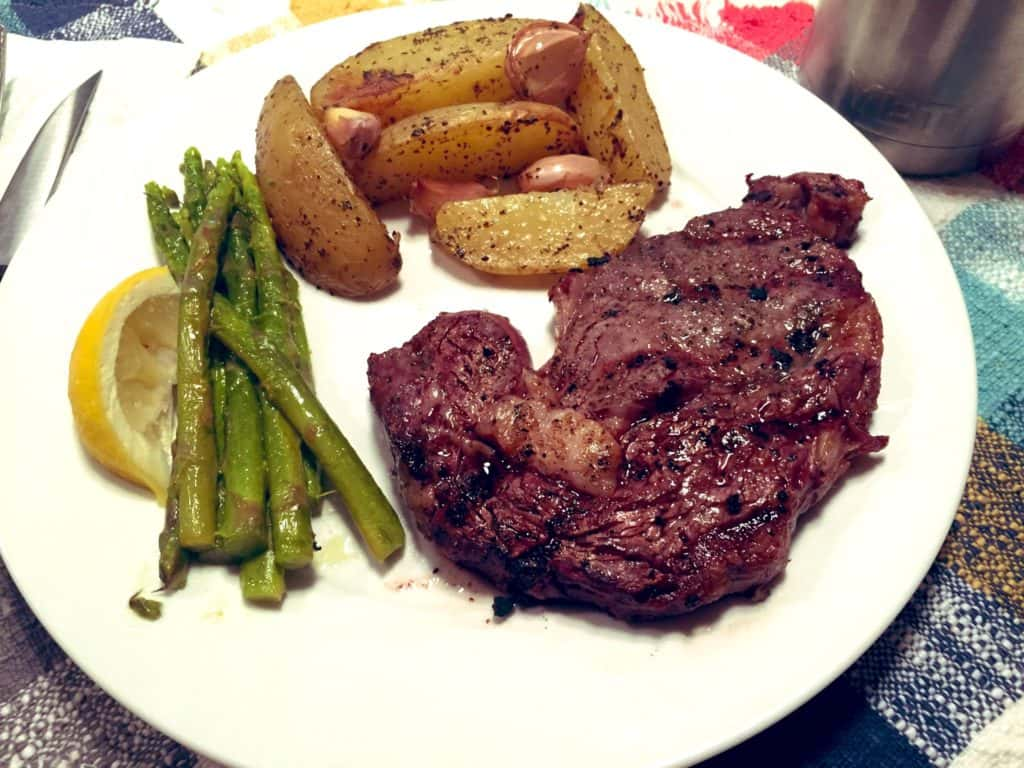 SAL-MON
-this is the bomb. pick up a large fillet of salmon and a cedar plank (next to the fish station kiosk thingy) from the store. you can come up with creative crazy marinades or rubs for the salmon. i used salt, pepper, onion powder, a touch of paprika, and some mofo lemon zest. soak cedar plank for at least an hour. follow instructions on plank. set salmon fillet on plank and grill for 15-20 minutes on medium, or until salmon flakes. cut portions from fillet to serve.
-make it healthy and delicious by sautéing chopped mushrooms and garlic on medium until tender. then drop down heat and throw on a healthy amount of fresh spinach. don't cook that dang ol spinach too long. just stir it around til it gets a lil limp. then scoop out some spoonfuls to make a comfy bed for your salmon to live on.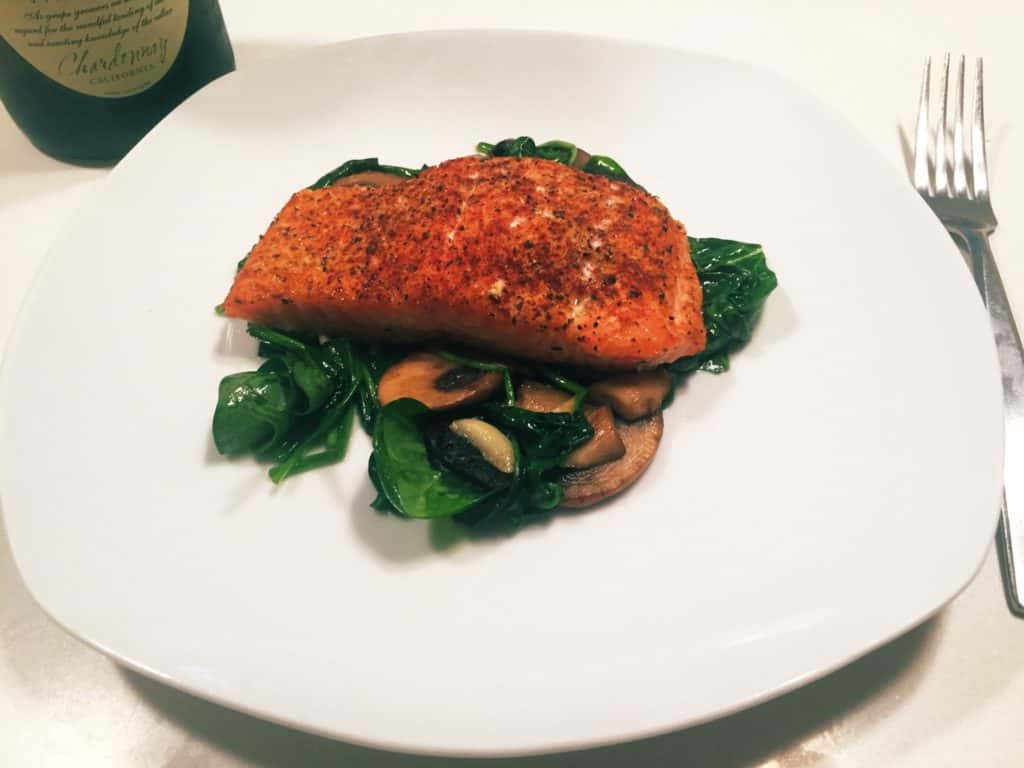 STUFFED BELL PEPPERS
this one is a bit more involved, but totally worth it.
-preheat oven to 350
-cut tops of your favorite colored bell peppers and gut out the insides. throw (gently insert) peppers in boiling water for about 5 minutes, then drain and set aside.
-go ahead and make your rice. don't eff this up. no one likes jacked up rice. no. one. so, take the time and pay attention to following the directions to make 1 cup of rice.
-while the rice is cooking, sauté finely chopped tops of peppers, mushrooms, onions, garlic, zucchini, squash, and anything else you wanna get wild with. while that's cooking down, gently brown some meat (i used 1 lb ground sirloin). mix meat and veggie medley together.
-place peppers on baking sheet. i craft an aluminum foil type bowl to make sure peppers don't fall over. layer in rice, meat medley, and cheese into the peppers. top with a bit more shredded cheese and bake for 5 minutes or so. you don't want to burn the cheese on top. everything's already cooked. you're just bringing it all together and givin it a hot kiss. it will return the favor when you take your first bite.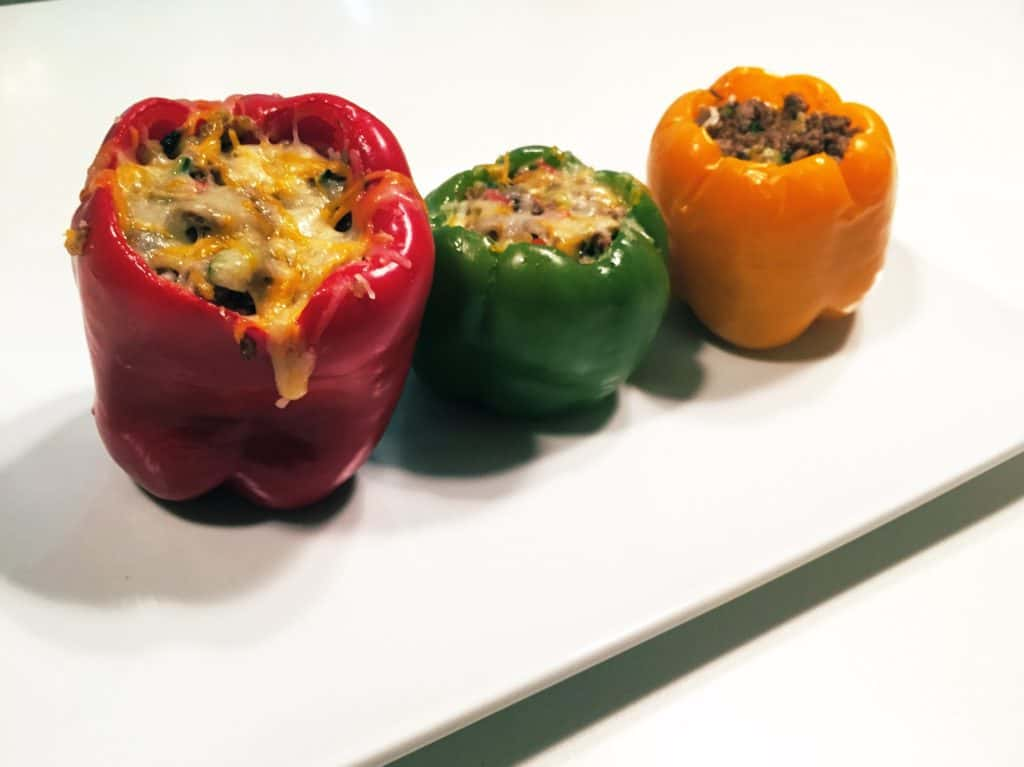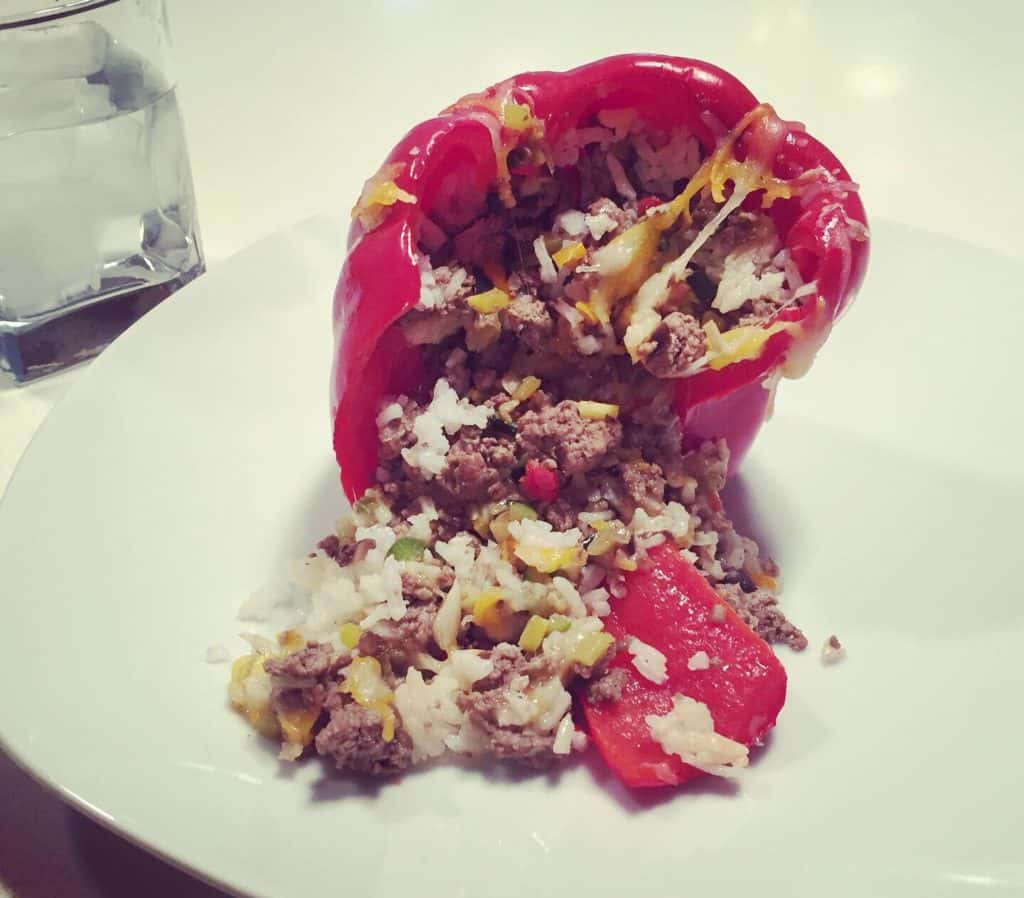 MARINATED PORK LOIN – MASHED POTATOES – BRUSSEL SPROUTS
remember… you're trying to limit your grocery store trips. so, i try to plan out fresh and frozen foods i can use for meals.
-peel about 3 large russet potatoes, cut into chunks and add to boiling water. boil til a fork easily slides through them. drain, then mash with a fork or some fancy machine you have to plug in. mix in a lil bit of butter, salt, white pepper, any kind of spice you want. or nothing at all. ladle on some gravy you made from a packet.
-i love me some brussel sprouts. love them even more when you don't have to cook them. these were from a microwavable bag. again, sometimes it's about convenience. otherwise, cut them in half and cook them on a pan.
-you can use an old family recipe to marinate a pork loin, or buy them pre marinated from the store. just follow easy baking recipe on the dang ol side of the package in which it came from. seriously, in about 20 minutes you can have all this for your family.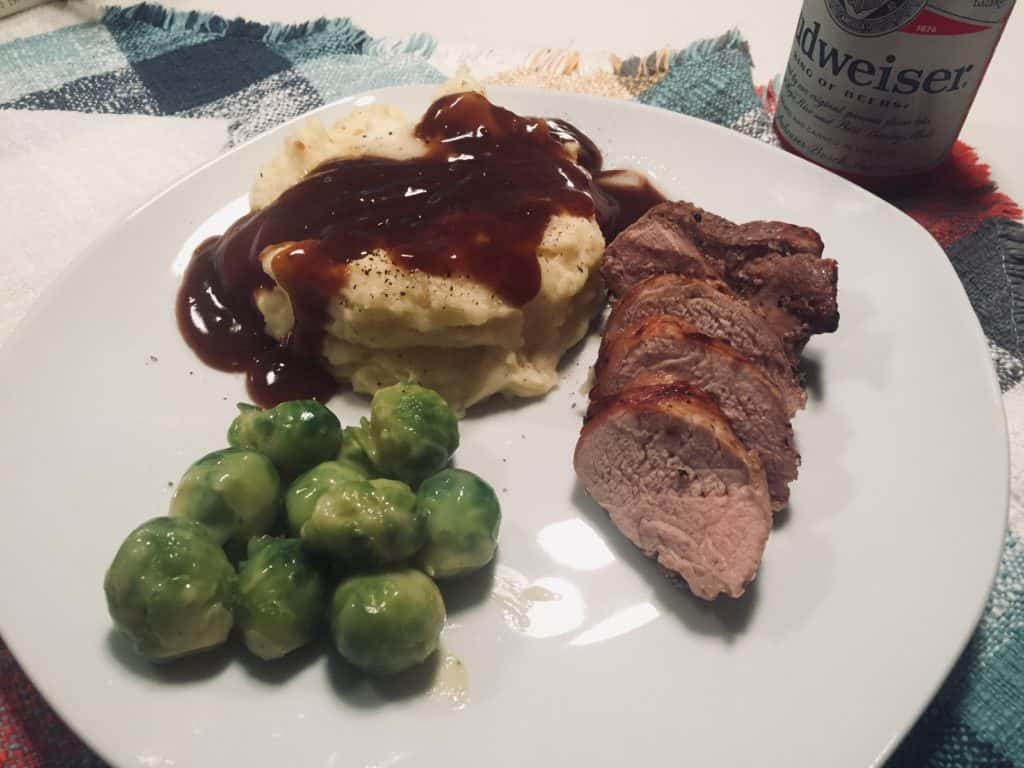 CHUY'S CHICKA CHICKA BOOM BOOM ENCHILADAS
you deserve a night off, so let a local professional take care of things every once in a while. i love you Chuy's, yer scrumptious enchiladas, and your margaritas to go. if yer hankerin for delish jalapeno ranch, hit em up for curbside pickup or delivery, at chuys.com.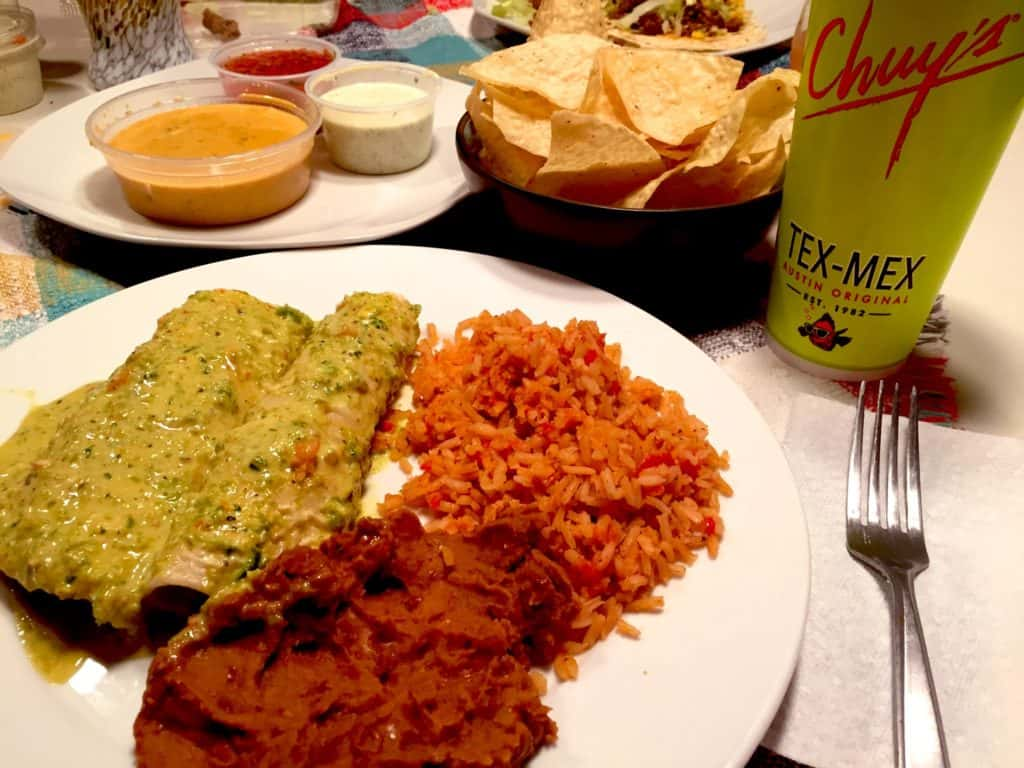 EASY PEASY BAKED CHICKEN
seriously, you will alleviate a lot of 'grocery shopping' anxiety preplanning meals that are easy to make like this one.
-preheat oven to 420
-make a cup of rice. again, don't eff this up. burnt crunchy rice is such a buzz killer. don't be that person to make/serve jacked up rice .
-lightly salt, pepper, spice (whatever you're in to) a package of chicken breasts. place in baking dish and cover with a can of cream of mushroom soup. place in oven. bake for 20-25 minutes. cut into chicken to make sure it's not raw. it's just that easy.
-open a can of green beans. put into small pot. heat on low stirring often. cut lemons into wedges. plate the goods and get to eatin. you can put some spoonfuls of the sauce on the rice or spice it up to taste. whole deal should take about 3o minutes.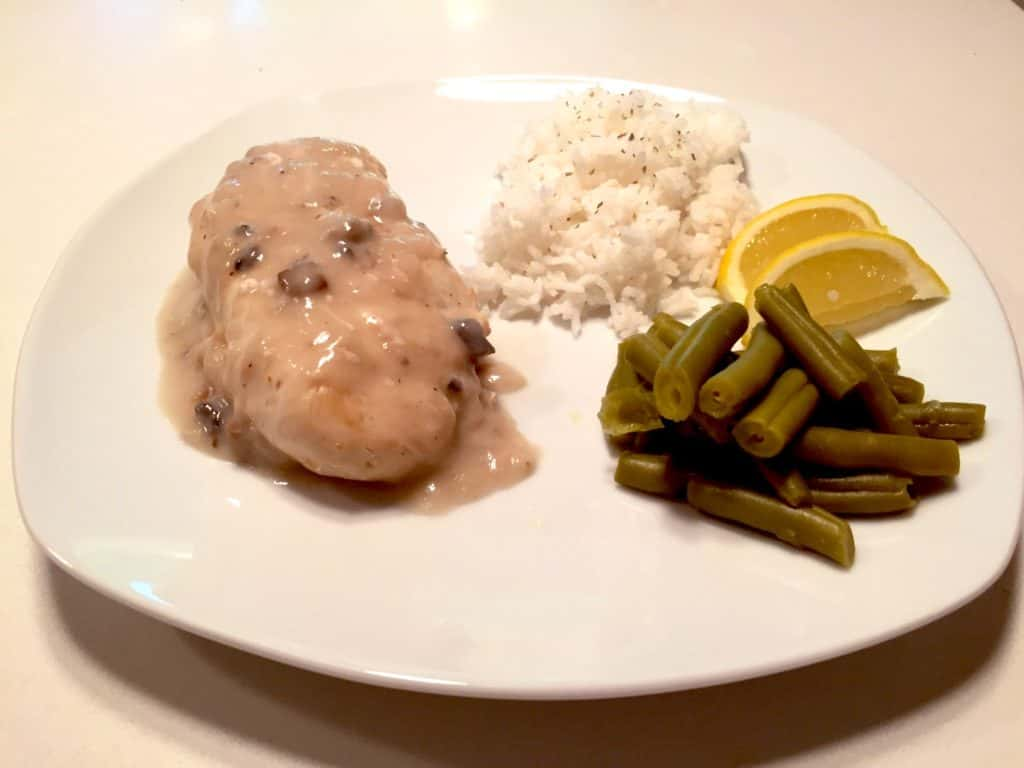 HOMEMADE BALLZ
this one's fun to get the family involved
-preheat oven to 450
-combine about 2lbs ground meat (you could do turkey, beef, whatever. i used 1lb beef & 1 lb pork) 1/2 cup breadcrumbs, 1/4 cup parmesan cheese, 1/4 cup milk, 1/4 cup beef broth, 1 egg, 1/2 Tbsp salt, 1/2 Tbsp fresh cracked pepper, 1/4 cup parsley, 1tsp oregano, 1/2 tsp crushed red pepper, and mix all together.
-roll mix into ballz with 1 inch circumference, and place on baking sheet (preferably one with ridges along the bottom). then pour another 3/4 cup of beef broth on sheet around ballz. put into oven and bake for about 25 minutes.
-while ballz are baking, boil some water, make some pasta and warm up sauce on low heat. when it's done, plate it up, sprinkle on some parmesan cheese, and… baddabingbaddaboom it's time to MANGIA! also, bonus, you can say you've had B-DOE's BALLZ in yer mouth.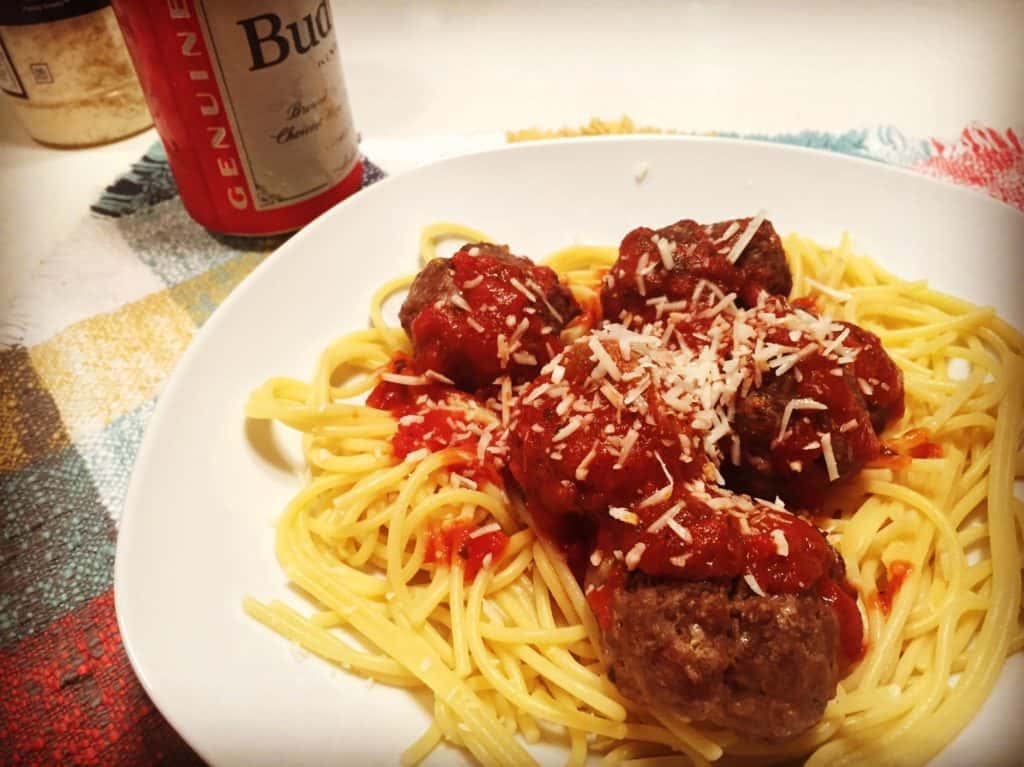 BONUS MEAL – KETCHUP SAMMICH
i'm buying both fresh and frozen food to last a couple weeks to limit amount of trips to grocery store. sometimes you really gotta make do with what you got. this is an actual staple from my bachelor/college/delinquent days. it is exactly wtf it looks like. ketchup inbetwixt two slices of bread. best if it's generic white bread. if you wanna get bougie you can spring for the organic ketchup.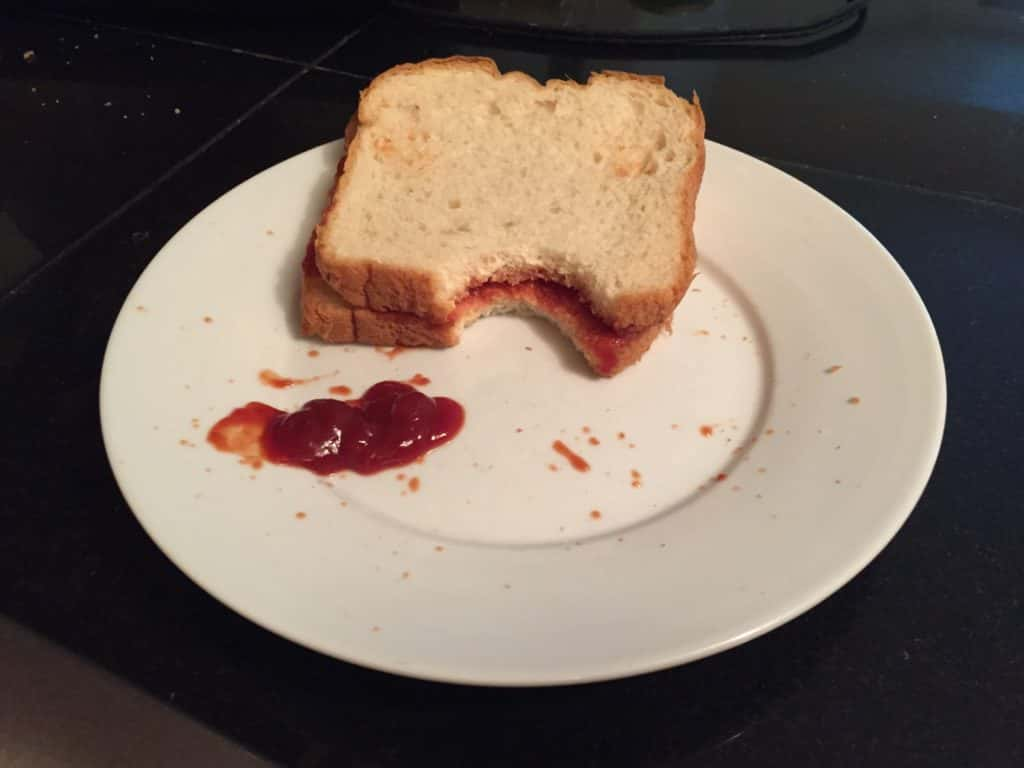 @BDOEROCKS – IG@BDOEROCKS – FBook/BDOEROCKS
We might be at this for a while, so try one of these easy recipes yourself. Switch it up to your own tastes, and try and have fun with the family at the same time. I am thankful my family is healthy. I am thankful I am still employed. I am thankful I  have the means to make sure my family has enough to eat. Unfortunately, this pandemic is testing the capabilities of our local food pantries for people in need. If you are in need of food, or you have means to donate financially to help feed our fellow Austinites, hear how you can from president and CEO of CTFB Derrick Chubbs on this episode of Local Insights.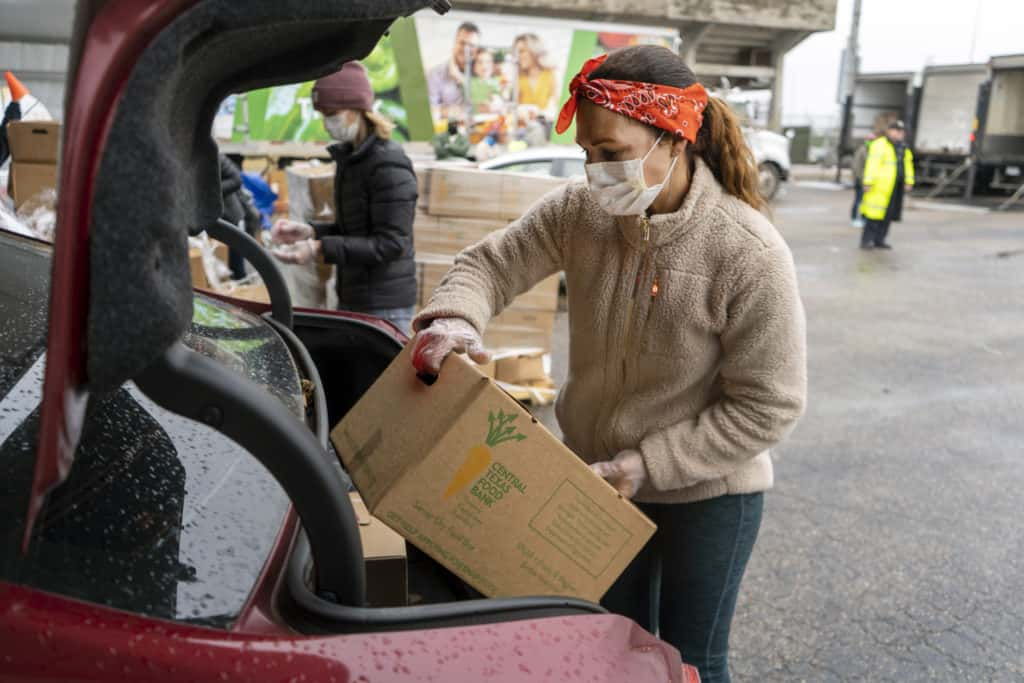 Have you made your mask yet? Send us a photo and we'll add you to our expansive Rowdy Rocker Corona Mask Gallery!