from July 2019 – Throwing out the first pitch is the dream of nearly every little boy… except one.
For years we have tried to get Daniel Gallo to throw out the first pitch at the Round Rock Express Game. It is a high honor that has been bequeathed to many KLBJ employees yet Daniel refuses.
We've tried to bribe him with food, money, and charity. Finally, after many summers and seasons have come to pass, we got Daniel to throw out the first pitch. Kinda.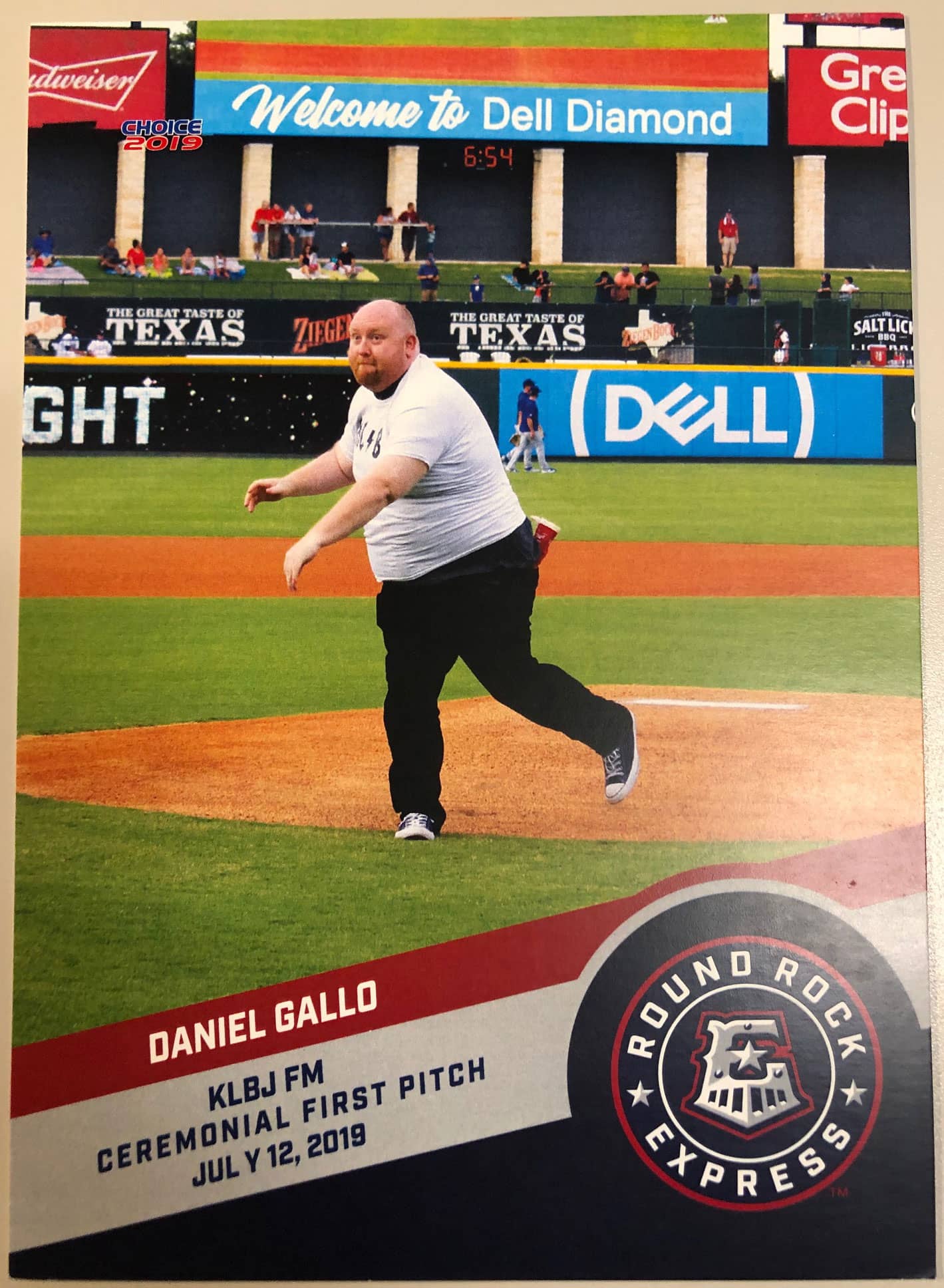 Listen Live to 93.7 KLBJ FM Austin