Shop and donate at an Austin Habitat for Humanity ReStore! Are you decluttering with all your extra free time? Have you always wanted to do a home renovation and wanted to save some money on supplies? Austin Habitat for Humanity has been bringing people together to build homes, communities and hope in the Austin area for decades. Did you know you can help support the cause by donating AND shopping at the AHFH ReStore? There are two locations – one in Austin located at 500 W. Ben White Blvd, and one in San Marcos located at 2521 S IN-35. They're open to the public 7 days a week. Donate your excess items AND find great deals on almost everything for your home like flooring, cabinets, furniture, and appliances! Every donation and purchase made at a ReStore benefits AHFH's goal of building affordable homes.
Jamie Hatton, ReStore Marketing Manager, stopped by Local Insights to tell you about the great work Austin Habitat for Humanity does for our community. She breaks down all the health safety measures they're taking for COVID-19 and how you can shop and donate at a ReStore. Donating and shopping at a ReStore also helps take away the extra burden on our landfills. Spread the word!
Due to COVID-19, select items can now be found online at ShopAustinReStore.com.
.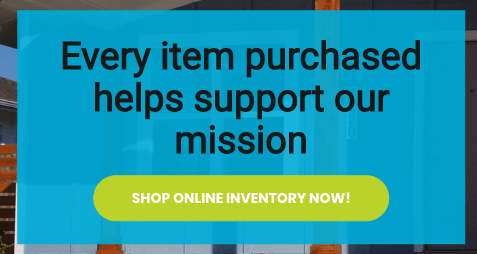 @AustinHabitat – @BDOEROCKS – IG@BDOEROCKS – Fbook/BDOEROCKS – Fbook/AtxReStore– Fbook/SMTXReStore –
Now more than ever, We Are Blood needs your blood donations to help save lives! Hear about the extra safety precautions they are taking, and make an appointment to donate today!