For decades, the KLBJ crew (and you rowdy rockers) have been partying hard for SXSW. We've put on live day shows, interviewed artists, and managed to smoke out Doug Benson on the rooftop of a 6th Street Bar. Since SXSW has been cancelled this year (as well as the world) we thought it would be fun to relive (digitally) some of our favorite moments of SXSW past.
Honor Thy Boss
Broadcast Spot: Hilton Hotel | Year: 2012 | Hosts: Kirsten, B-DOE, CJ
When Bruce Springsteen was announced as SXSW keynote speaker we knew we had to do something big. B-DOE organized the KLBJ crew and started the trend #HonorThyBoss. The entire crew and listeners dressed up as the Boss and even managed to catch him performing at ACL Live.
Sex and Candy
Broadcast Spot: Aces Lounge | Year: 2009 | Hosts: Nigel, B-DOE
While interviewing John Wozniak from Marcy Playground, we suggested an impromptu performance form the singer-songwriter which turned into a packed street show on the corner of 6th and San Jacinto.
Peelander Z
Broadcast Spot: Maggie Maes | Year: 2015 | Hosts: B-DOE, LA Lloyd, CJ Morgan
Moments before closing out an incredible week of free, live music at Maggie Maes, disaster struck. In the chaos of SXSW, Peelander Yellow lost his guitar. Fortunately, he found our Bud Light Guitar which we had for artists to sign and then giveaway. Peelander Z took the stage (with Yellow's new guitar in hand) and proceeded to shred! THe packed show was truly epic.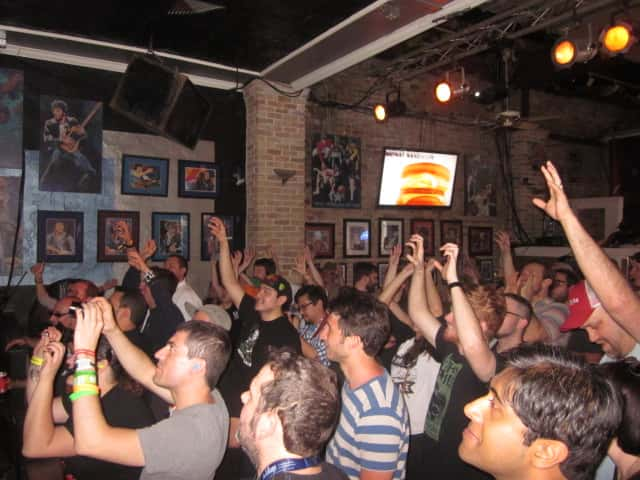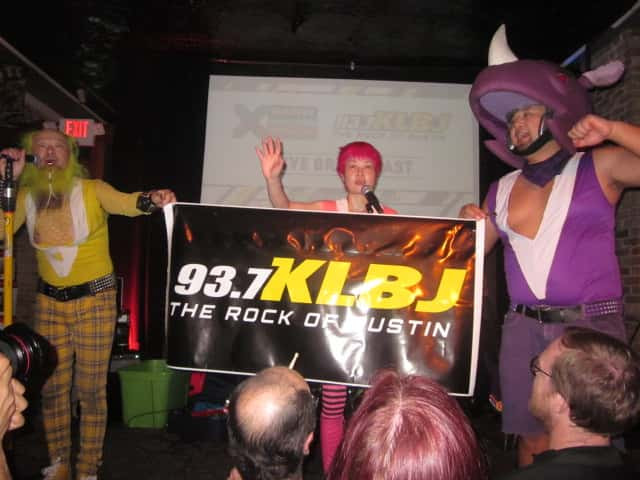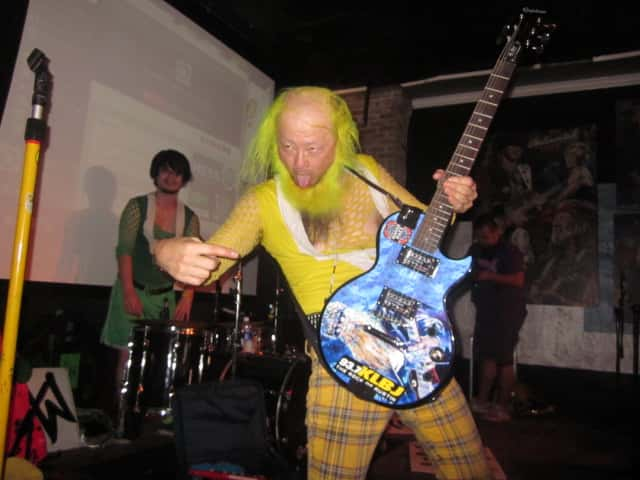 Comedian J0hn Tole: Cosmic KLBJ Reporter
Broadcast Spot: Maggie Maes | Year: 2013 | Hosts: B-DOE, LA Lloyd, CJ Morgan
B-DOE on the Big Screen
The biggest SXSW shows tend to be the free ones at Butler Park. B-DOE has been honored to kick off several of them before a crowd of thousands of rowdy rockers.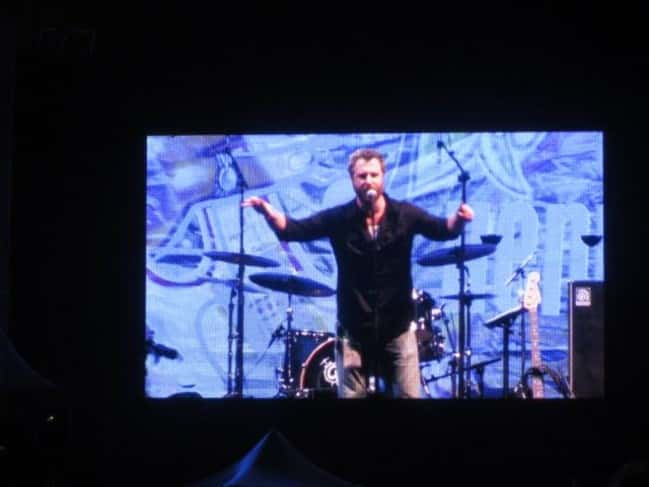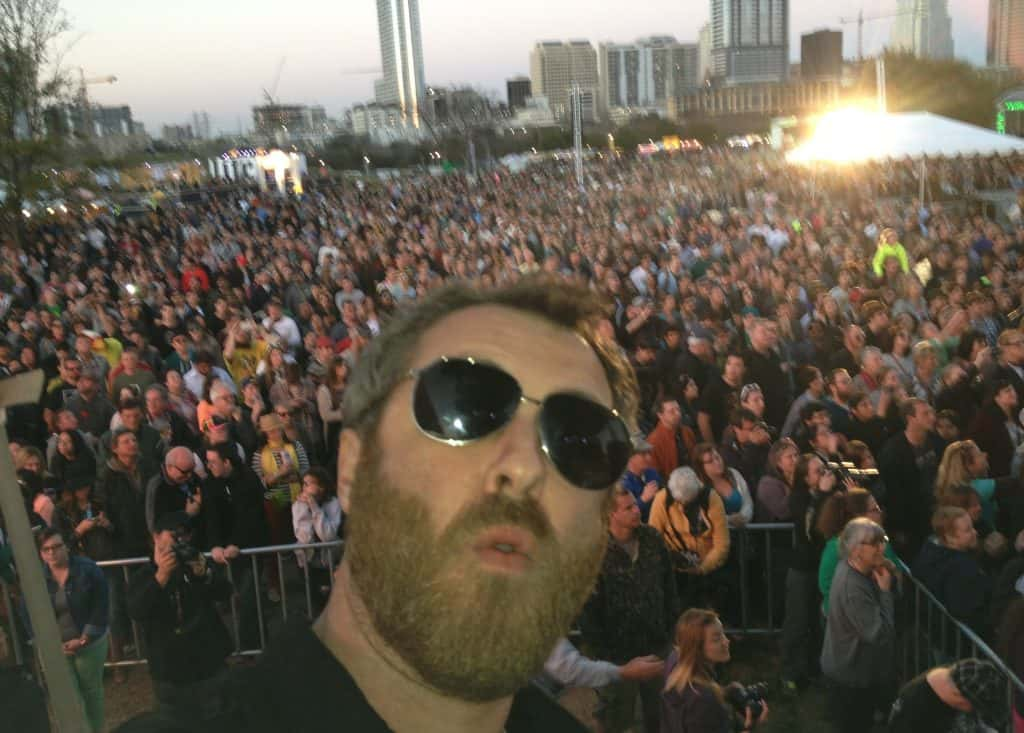 SXSW 2009 at Aces Lounge
South by South West 2009 was a crazy guest packed year! We had Little Steven, Matt Pinefield, Alex Jones, countless musicians and it was all capped off by an impromptu performance from Mary Playground's John Wozniak (above).
Getting Doug with High
Aces Lounge | 2010 | B-DOE and Kirsten
Every Friday at 4:20, comedian Doug Benson would stop by our broadcast (this was a tradition going back years) to smoke with the gang. The manger took us up on the roof of the bar and we passed around two joints, a pipe a vaper pen and a blunt. God damn we were high! Thanks Doug.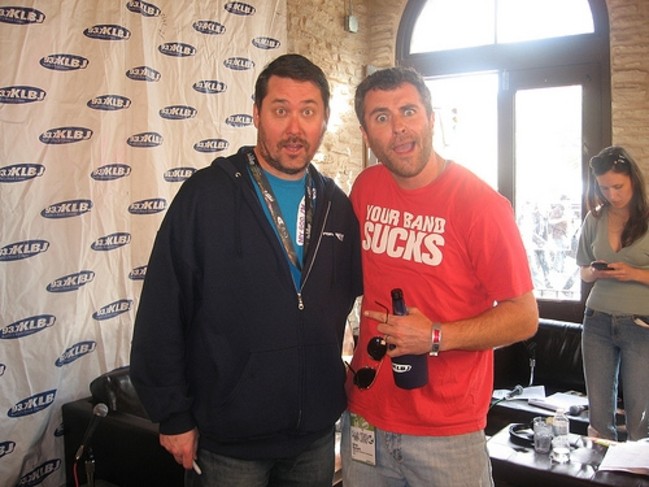 Comedy on the Radio
Aces Lounge | 2010 | B-DOE 
Comedy used to be a bigger part of SXSW and we were the only station eating it up! In 2010 we were lucky enough to have several rising stars pop by our broadcast including Todd Barry, Kristen Shaal, Scott Aukerman, Pete Holmes, Joe Mande, Doug Benson,
All the Times We Have Got to See Eric Tessmer
Muse at Stubbs
Just one of the many bad ass shows the entire KLBJ crew snuck into.
Our Dumb Promo Videos
Vinnie Paul
Andrew WK
Harry Shearer
RSVP SXSW Trolling
17 Secret Parties YOU MUST RSVP to that SXSW Does Not Want You to Know About
Our Shows on Dave TeeVee 
Tony Clifton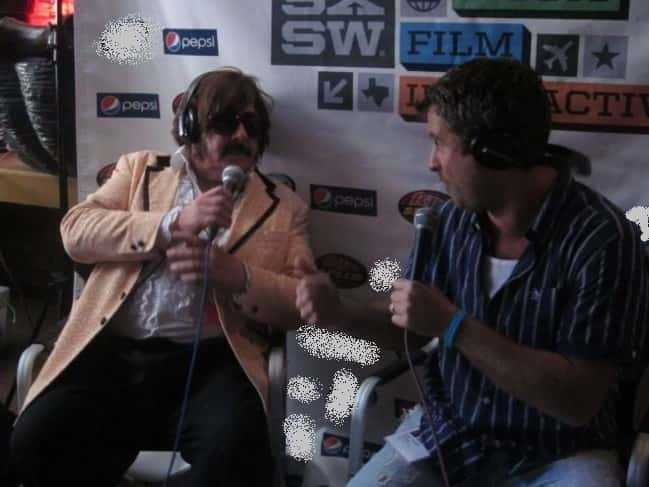 SXSW 2019