Over the last month we collected entries for the worst (or best depending on your perspective) aging tramp stamp and here are your winners!
3rd Place – Stacy Butt Dolphins
$200 cash
This is my co-workers tramp stamp – according to her, it was a "18 year old drunk ass high mistake."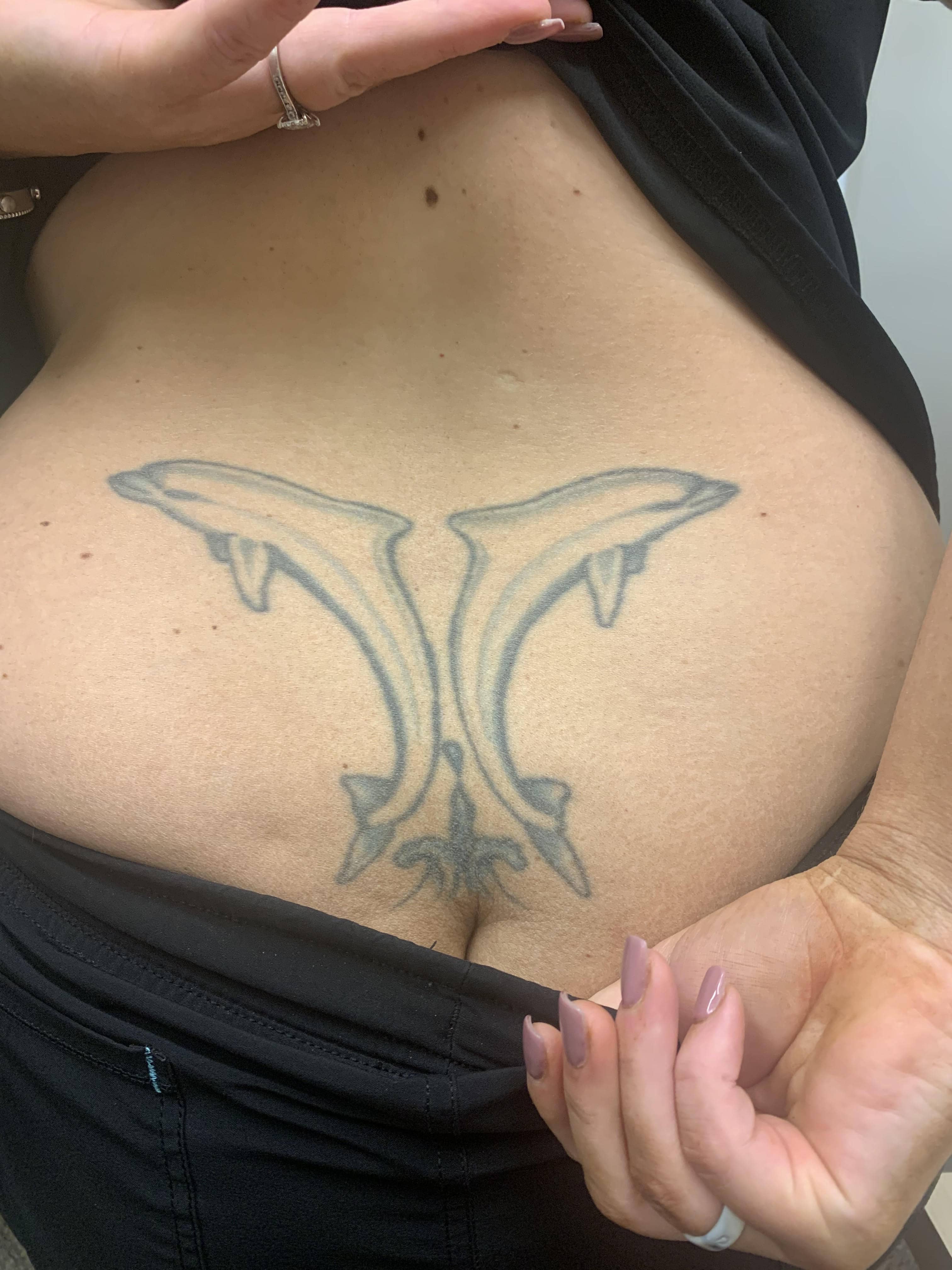 2nd Place – Megan "Purple Smiles To Ya"
$300
It used to say "Purple Smiles to Ya." Weight gain, two babies, horrible tattoo quality and placemnt make this one a real gem. My husband loves it *sarcasm*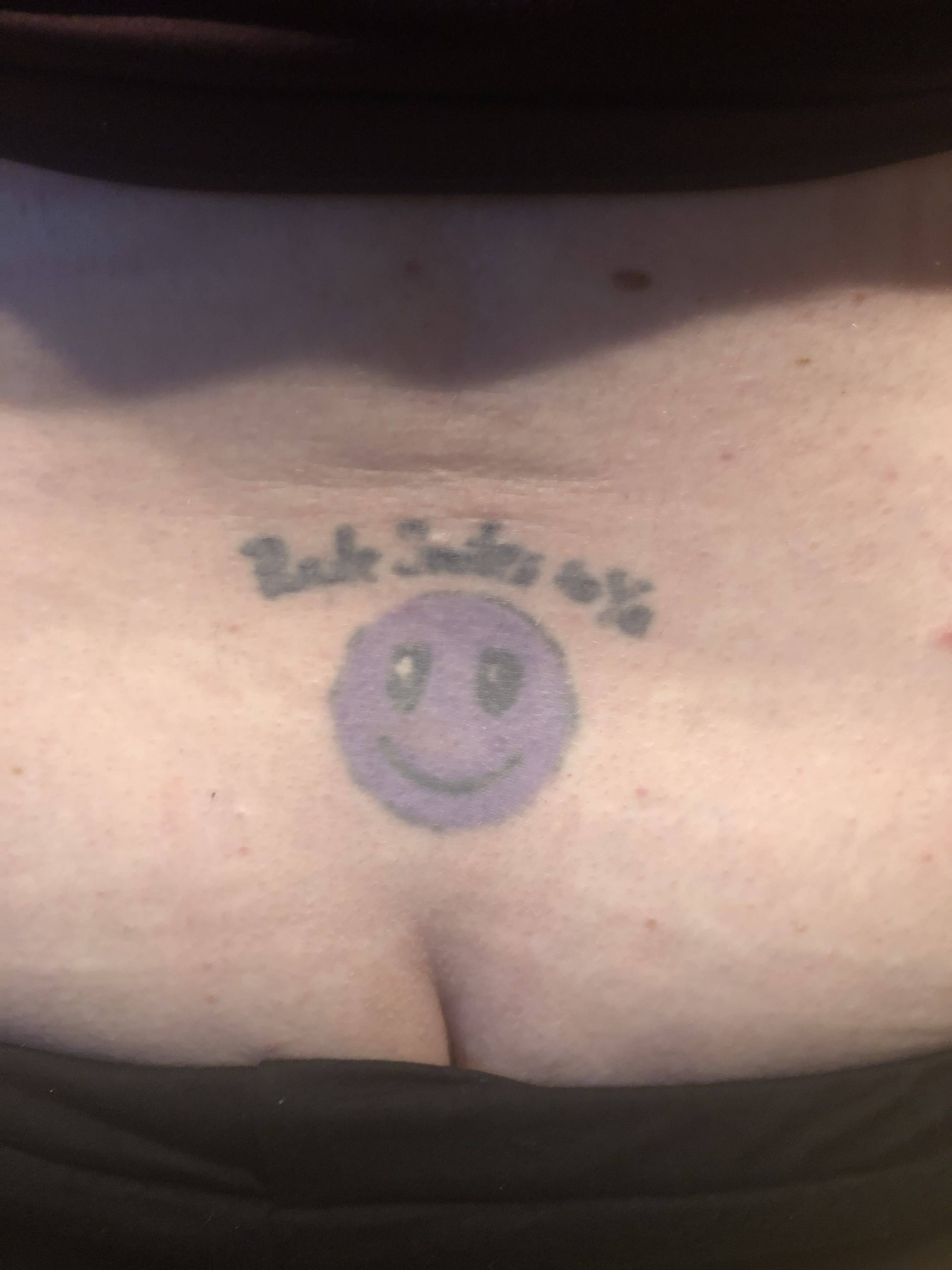 1st Place – AJ "Spitfire"
$900
The small butterfly is 21 years old, large butterfly 20 years old, the Fairy is the Fire element by Amy Brown and measure 11.5″ by 7.5″ and is 19 years old. The word Spitfire is the model of my first car, a 1976 Triumph Spitfire.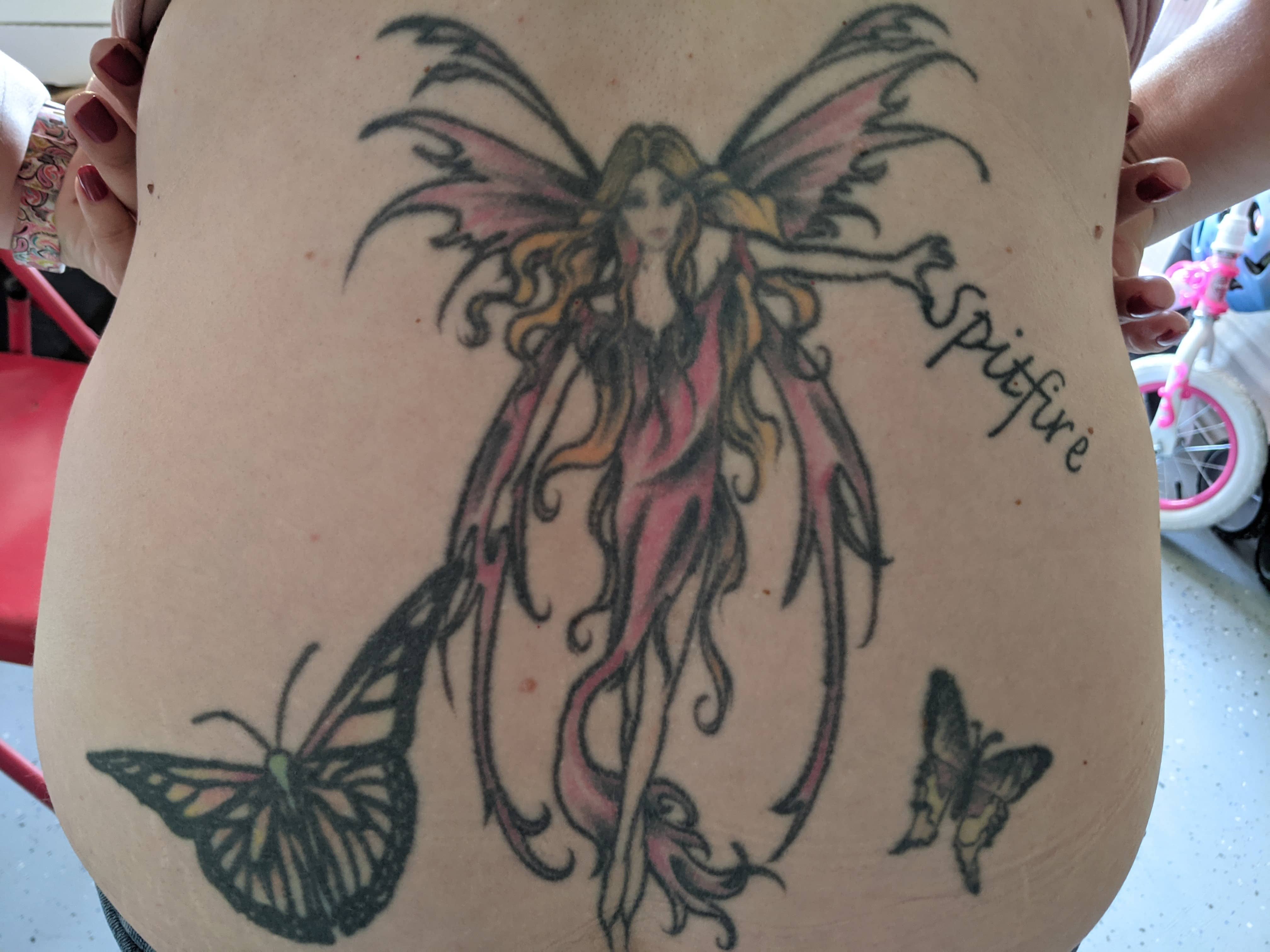 Gram Stamp