48 Hours in NOLA To-Do List! What would you do with 48 hours kid-free? I love my family and truly cherish my two kiddos. But when the wife and I had a chance to be childless for a weekend, we knew where we were goin! NAWLINS, baby! IT WAS GLORIOUS! It's the home of bad decisions with the best intentions. Have you been on vacation in the past year and a half? Where are you yearning to be? If you're looking to break free from obligations and just drink, eat, drink, drink, eat and drink. Then you need to visit New Orleans. 
FOLLOW @BDOEROCKS | LISTEN noon-3p | MORE klbjfm.com
If you've never been, here's what I did with my 48 hours of freedom in NOLA. Enjoy the photo/video trip down my hazy memory lane. Thoughts on my destinations? What did I miss? Where should I go the next time I have 48 hours to myself? Hit me up on the socials @BDOEROCKS. I miss you New Orleans and I can't wait to be back up in you.
48 Hours in New Orleans
What do you do when you'll be kid free for the first time in 19 months? Pop some spensive champagne to start the 48 hours of freedom. That's what!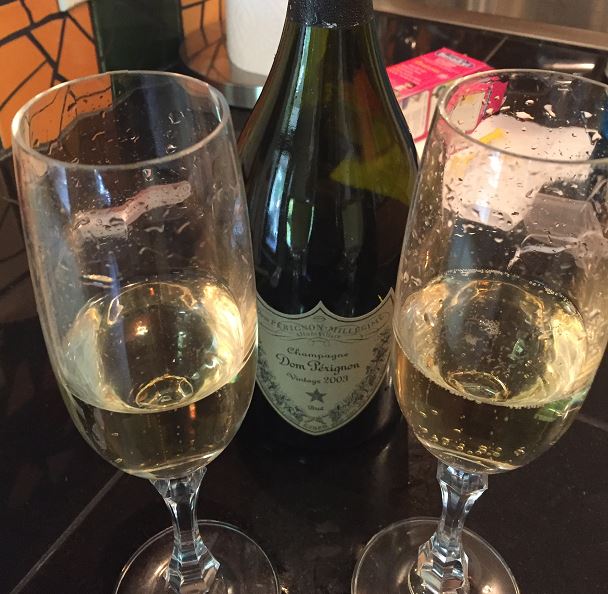 Everyone says you have to gamble at Harrah's when you're in New Orleans, so I did. After I donated my kids college fund to the casino, they organized a parade in my honor. Good times.
It was extra swampy this particular afternoon, so when we were done shopping, we stopped in The Maison on Frenchmen Street for some delicious garlic fries, refreshing adult beverages, and some sweet music courtesy of Chance Bushman and the Ibervillianaires.
I felt like I was standing on a balcony over 6th St. when we played "Will They Step In It?" on Bourbon Street. Listen closely to the balcony to the right of us. They try to coax their drunk friend to step in the pile of partially processed shrimp and grits.
@BDOEROCKS – Fbook/BDOEROCKS – IG@BDOEROCKS 
Not ready to get out of the house yet? Well you could have an adventure at home. Try and grow a mullet with a monkey tail beard like this douchey DJ.