Natalie Sideserf is the QUEEN of Hyperrealistic Cakes!
Have you ever seen a video of an object that looks real pop up on your social network timeline, then it gets cut in half with a knife? All along it was just cake that looked exactly like something else? If it looked to real to be true, it was probably Natalie Sideserf from Sideserf Cakes. She's local, she's changed the game when it comes to art and cakes, and she shared her story on-air with me. Natalie and her husband (Baker Dave) stopped by the Radio Ranch and kicked it in the studio. They are such great peeps and SUPER talented. The future is bright for this duo, so keep your eyes peeled for more from them on the TV soon!
WATCH Natalie and Dave Sideserf LIVE in-studio!
Why is the cream filling in their cakes always green? Where does she get inspiration for her hyperrealistic cakes? How does she feel about copy cats out there stealing her ideas? Find out all these answer and MORE by checking out this interview.
If you enjoy having your mind blown, then you need to be following Natalie on all your social media.
Subscribe to Sideserf Cake Studio YouTube!
Check out NEW videos every Monday and stay up to date with all things Sideserf Cake Studio. This is an amazing page from a truly talented creator. Be careful! It's such a fun wormhole to go down watching her cut into hyperrealistic cakes, you could easily spend hours watching!

FOLLOW @BDOEROCKS | IG@BDOEROCKS | Fbook/BDOEROCKS – Fbook/SideserfCakes – IG@SideserfCakes – @NatalieSideserf –
Did you ever hear the story about FERAL HOGS IN MY NEIGHBORHOOD?
Crazy. I don't live in the country, but apparently I live in a suburban jungle. Check out the story and see the size of the beast for yourself!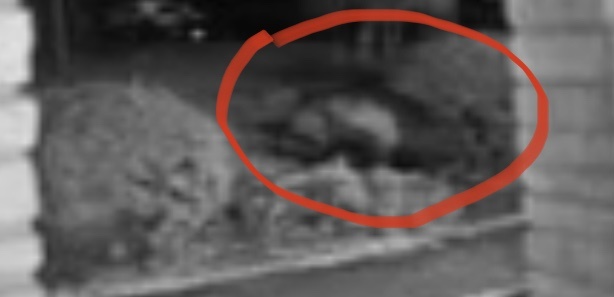 Listen Live to 93.7 KLBJ FM Austin